Memorial Health System Expands Telehealth With
Convenient Online Platform During COVID-19 Pandemic

Send a link to a friend Share
[September 23, 2020] Memorial Health System has launched a major expansion of telehealth to provide safe and convenient outpatient services when an in-person visit isn't required.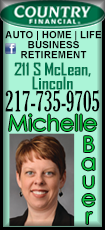 Two-way, real-time video visits, which began on a limited basis in April, are available for patients of Memorial Physician Services, Decatur Memorial Hospital Medical Group, Memorial Weight Loss & Wellness Center and other Memorial outpatient programs, including home hospice.

Patients can arrange a telehealth visit by calling their provider's office to see whether the service is appropriate for their care needs. Visits are conducted via Microsoft Teams, an online platform that complies with the federal Health Insurance Portability and Accountability Act.

"This is an easy way to connect with your care provider," said Travis Dowell, president and chief executive officer of Memorial Physician Services.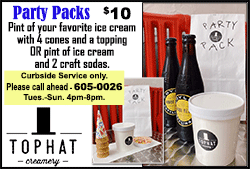 Added Dr. Ashish John, a Memorial pediatrician: "It's been a pretty big success so far. Parents and patients have been highly appreciative."

Memorial's telehealth visits, conducted with webcam-equipped home computers and apps on smartphones and tablets, allow patients to resume regular visits with providers while promoting social distancing and reducing the potential spread of COVID-19.

Memorial has offered a different form of telehealth visits since 2017 through MemorialNow. The service is available 24 hours a day and involves nurse practitioners interacting with patients via two-way messaging to treat symptoms such as coughs, colds, sore throats and skin rashes.
The health system's expansion into real-time video visits with physician offices is part of a nationwide trend that has been building for years because of advances in technology and has accelerated during the COVID-19 pandemic, Dowell said.

"COVID-19 basically has forced everybody to go down this path faster," he said. "This is a safe way to get great care."

Video visits are covered by health insurance with the same co-pays and out-of-pocket expenses as in-person visits. The visits began in April and were offered first to patients of Memorial psychiatrists, then patients of pediatricians. Video visits now are offered to patients throughout Memorial's ambulatory care network, Dowell said.

Dr. Abigail Buoy, a psychiatrist at Memorial Physician Services-Vine Street, said she and her colleagues welcomed the option of video visits. "We knew our patients were going to need even more care during this stressful time," she said.

Rebekah Ibisch, 29, a preschool teacher living in Murphysboro
[Dean Olsen | Media Relations Consultant | Communications | Memorial Health System]