LaHood, Bustos Advocate to Keep Firefighters on the Job in Call to FEMA

Send a link to a friend Share
[September 16, 2020] Representatives Darin LaHood (IL-18) and Cheri Bustos (IL-17) called on the Federal Emergency Management Agency (FEMA) to provide our nation's fire departments flexibility as they face unprecedented budget shortfalls while working to combat the spread of COVID-19. To help keep experienced firefighters on the job and avoid potential future layoffs, the members urge FEMA to temporarily expand the Staffing for Adequate Fire and Emergency Response (SAFER) Grant Program to include firefighters already on payroll. Currently, the SAFER program has a requirement that funding is used only to hire new fire men and women.
"Public health concerns have forced cities across the country to shut down and, in turn, take drastic budgetary measures," the members wrote. "This threatens the immediate viability of fire stations. Fire stations are struggling to retain the experienced firefighters already on staff—the same men and women that go out day after day as first responders to some of our most vulnerable."

"As of now, FY19 SAFER grantees could only hire new firefighters at the equivalent cost of a first-year. Normally, this would be welcome assistance to get a station up to required staffing levels with fresh talent. However, during this public health crisis, we feel that retaining experienced fire men and women is most important," the members continued.
The call comes as cities and towns across the nation face steep budget shortfalls in the wake of COVID-19. According to recent reports, cities from Houston to New York to Dayton have considered or announced layoffs of emergency services. Peoria is looking at an 11-percent reduction of the city's workforce, which could mean layoffs for up to 22 firefighters.

Decreased revenue from lost retail, hotel and gas sales, for example, is straining already limited finances and forcing mayors to contemplate difficult cuts.

You can view full text of the letter here and below:

May 26, 2020

The Honorable Peter T. Gaynor
Administrator
Federal Emergency Management Agency
500 C Street SW
Washington, DC 20024-2523

Dear Administrator Gaynor,

We thank you for your agency's extension of the deadline for the Fiscal Year 2019 Staffing for Adequate Fire and Emergency Response (FY19 SAFER) Grant Program applications. As our nation's fire departments grapple with the spread of COVID-19 in their communities, we encourage the Federal Emergency Management Agency (FEMA) to waive the requirement that FY19 SAFER grant spending be used on new firefighter hires only.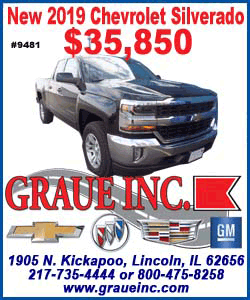 Public health concerns have forced cities across the country to shut down and, in turn, take drastic budgetary measures. This threatens the immediate viability of fire stations. Fire stations are struggling to retain the experienced firefighters already on staff—the same men and women that go out day after day as first responders to some of our most vulnerable. As of now, FY19 SAFER grantees could only hire new firefighters at the equivalent cost of a first-year. Normally, this would be welcome assistance to get a station up to required staffing levels with fresh talent. However, during this public health crisis, we feel that retaining experienced fire men and women is most important.

As you know, Congress gave your agency the authority to waive certain FY19 SAFER requirements. Furthermore, recent Office of Management and Budget memoranda have given you considerable leeway for waivers. We are thankful for the waived requirements and modifications you released on May 14, 2020. As you consider additional waivers, we encourage you to waive the FY19 SAFER grant spending requirement on new firefighter hires only.

Thank you for your attention to this request, should you have any questions or need additional information, please do not hesitate to contact our offices.

Sincerely,
[Office of Congressman Darin LaHood]