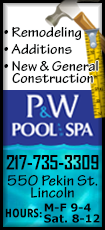 This is the fourth set of warning letters the FTC has announced to sellers of such products as part of its ongoing efforts to protect consumers from COVID-19 related scams. In all, the Commission has sent similar letters to almost 100 companies and individuals.

The FTC previously sent warning letters to sellers of vitamins, herbs, colloidal silver, teas, essential oils, and other products pitched as scientifically proven coronavirus treatments or preventatives.intravenous (IV) "therapies" with high doses of Vitamin C, ozone therapy, and purported stem cell treatments.

Several of the letters announced today target other "treatments," including Chinese herbal medications, music therapy, homeopathic treatments, and even shields claimed to boost the immune system by protecting the wearer from electromagnetic fields. However, there is currently no scientific evidence that these, or any, products or services can treat or cure coronavirus.

The FTC sent the letters announced today to the companies and individuals listed below. The recipients are grouped based on the type of therapy, product, or service they pitched to supposedly prevent or treat COVID-19.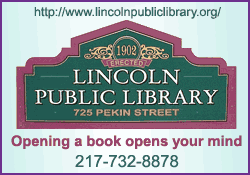 General Therapy Products, Supplements, Drugs, and Chinese Herbal Treatments:

A Center for Natural Healing (Santa Clara, California)

ActiveHerb Technology, Inc. (San Diego, California)

Bee & You (New York, New York)

Center for Occupational & Environmental Medicine (N. Charleston, South Carolina)

Core Acupuncture (Philadelphia, Pennsylvania)

EHE Clinic & Wellness (Blacksburg, Virginia)

Essentia Chinese Herbs (Scottsdale, Arizona)

Golden Road Kratom (Huntington Beach, California)

Golden Sunrise Pharmaceutical (Portersville, California)

Holistic Health Acupuncture (Medford, Oregeon)

Holtorf Medical Group (El Segundo, California)

Infuze MD (Pleasant Hill, California)

Inner Works Acupuncture (Portland, Oregon)

Integrative Acupuncture (Montpelier, Vermont)

Legion Athletics, Inc. (McLean, Virginia)

Natural Herbal Life, Inc. (Manhattan Beach, California)

Naturments (Lauderdale Lakes, Florida)

New Leaf Wellness, LLC (West Des Moines, Iowa)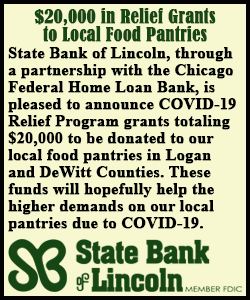 NothingsIncurable (online only)

Pacific Acupuncture (Manhattan Beach, California)

Portland Clinic of Holistic Health (Portland, Oregon)

Proactive Health (Tustin, California)

Remedys Nutrition (Miami Lakes, Florida)

Sheldon Jay Dobbs (Martinsville, Indiana)
IV Therapy and Vitamin C Therapy:

Aspire Regenerative Health (San Diego, California)

Cypress Natural Medicine (Palo Alto, California)

DetoxVIP (West Palm Beach, Florida)

Envista Medical Neck & Back Center (Bakersfield, California)

Holistique Naturopathic Medical Center (Bellevue, Washington)

McDonagh Medical Center (Gladstone, Missouri)

Onus IV (Denver, Colorado)

Revive & Rally Health Lounge (Kansas City, Missouri)

Riordan Clinic (Wichita, Kansas)

The Epigenetics Healing Center, LLC (Overland Park, Kansas)

The LaCava Center (St. Charles, Illinois)

Whole Health Chicago (Chicago, Illinois)

Air Purifiers/Sanitizers and Water Filters:

EcoShield, LLC (San Diego, California)

John Ellis Water (Westbrookville, Illinois)

Vaniman Manufacturing Co. (Murrieta, California)
Chiropractic Therapy:

Fuller Life Chiropractic (Peachtree City, Georgia)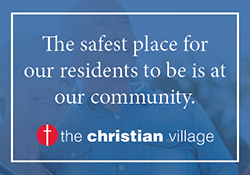 EMF Radiation Protection:

BioElectric Shield, Co. (Lavina, Montana)
Homeopathic Treatments:

Acupuncture & Natural Health Solutions (Naples, Florida)

Music Therapy:

Musical Medicine (online only)
Ozone Therapy:

Forever Ozone (San Diego, California)

In the letters, the FTC states that one or more of the efficacy claims made by the marketers are unsubstantiated because they are not supported by scientific evidence, and therefore violate the FTC Act. The letters advise the recipients to immediately stop making all claims that their products can treat or cure COVID-19, and to notify the Commission within 48 hours about the specific actions they have taken to address the agency's concerns.

The letters also note that if the false claims do not cease, the Commission may seek a federal court injunction and an order requiring money to be refunded to consumers. Last week, the FTC announced its first case against a marketer of such products, Marc Ching, doing business as Whole Leaf Organics.

The Commission also has sent letters to several Voice over Internet Protocol (VoIP) service providers, warning them that it is illegal to aid or facilitate the transmission of pre-recorded telemarketing robocalls pitching supposed coronavirus-related products or services, as well as to multi-level marketers business opportunities with unsupported earnings claims and unsubstantiated claims that their products or services can treat or cure coronavirus.

The Federal Trade Commission works to promote competition, and protect and educate consumers. You can learn more about consumer topics and file a consumer complaint online or by calling 1-877-FTC-HELP (382-4357).
[Text from file received from Federal Trade Commission]