LISC Small Business Relief Grants
TIME SENSITIVE – Applications must be submitted by Tuesday, April 28 at 11:50PM EST.

Send a link to a friend Share
[September 16, 2020] Who is eligible?

They will support small businesses and enterprises impacted by COVID-19 across the country, especially those in underserved communities, including entrepreneurs of color, women- and veteran-owned businesses that often lack access to flexible, affordable capital.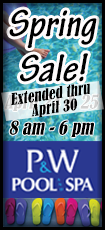 Applications will be reviewed based on criteria designed to prioritize particularly challenged businesses, and the final grantees will be randomly selected from the top scoring applicants. Each grant is limited to one individual/business. Non-profit organizations are ineligible for this particular pool of relief funding.

Grant Application

Before completing the application, please read the Grant Overview and FAQ: https://www.lisc. org/covid-19/small -business-assistance/small-business-relief-
grants/frequently-asked-questions/. Applications must be submitted by Tuesday, April 28 at 11:59PM EST. Grants will be made in the amounts of $5,000, $7,500, and $10,000.

Will there be additional documentation required?

If your business is selected as a finalist, you will be notified via email. Being selected as a finalist does not guarantee you will receive a grant. As a finalist, additional documentation will be required to screen and verify business information for due diligence, which is required by the funding source.

Have additional questions?

They are monitoring inquiries sent to SmallBusinessGrants@lisc.org and will be posting answers and updates on this landing page (https://www.lisc.org/covid-19/small-business-assistance/small-business-relief-grants/frequently-asked-questions/) in an effort to support transparency and equal access to information for all applicants.

To learn more, visit https://www.lisc.
org/covid-19/small-business-assistance
/small-business-relief-grants/

LISC Small Business Loans - Emergency Financing for Small Businesses
(program brought to you with funding from State Farm®)

LISC provides loans from $75,000 to $500,000 to small businesses through the LISC Rapid Relief and Resiliency Fund. The program allows LISC to make loans similar to banks, but with more flexible credit standards to reach businesses that might not qualify for conventional bank financing.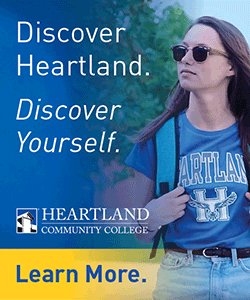 What are the rates and terms?

Size: $75,000 - $250,000 (real estate up to $500,000)

Uses: working capital, equipment, inventory, tenant improvements, real estate purchases, debt refinancing, etc.

Interest rate: 2% for initial 12 months (up to 6.75%)

Equity: 10% equity at closing (non-working capital)

Terms:
Up to 48 months
Up to 20 years amortization for real estate loans

Loans have no pre-payment penalties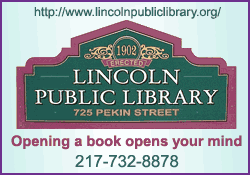 Collateral

Real estate and equipment, if subject of the loan

First lien UCC on all business assets
Personal guarantee from all owners


Eligibility

Existing businesses with 3 years minimum experience

3 years tax returns required (business and personal)

Minimum sales of $150,000 annually

To apply, please complete this questionnaire, a critical step in determining eligibility for the program: https://www.surveymonkey.com/r/
LISCStateFarm .

Questions? Contact SmallBusiness@LISC.org.

To learn more about LISC Central Illinois, visit https://www.lisc.org/central-il/.
[Text from file received from ]