LaHood Announces CARES Act Funding for 18th District Public Housing Authorities

Send a link to a friend Share
[September 23, 2020] Congressman Darin LaHood (R-IL) today announced that the U.S. Department of Housing and Urban Development awarded $1,867,339 in Public Housing Operating Funds to Illinois' 18th Congressional District Public Housing Authorities.
The funding was authorized by Congress in the Coronavirus Preparedness and Response Supplemental Appropriations (CARES) Act and can be used for management, maintenance, and resident services.

"I'm pleased to announce that funding allocated by Congress to support state and local response efforts was awarded to communities in central Illinois," said Rep. LaHood. "As we continue to work to mitigate the impact of COVID—19 on families, workers, and small businesses, this critical funding will aid Public Housing Authorities in the 18th District that are working overtime to support those in need. I will continue to work with my colleagues in Congress to ensure our local communities have what they need to recover from COVID—19."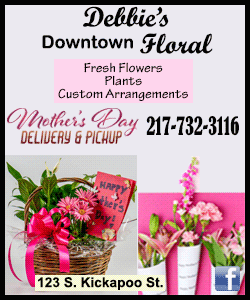 Background:

CARES Act Supplemental Public Housing Operating Funds are Operating Funds provide PHA financial resources for the management, maintenance, and resident services. These funds support preventing, preparing, and responding to the Coronavirus Pandemic in public housing.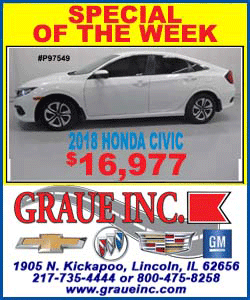 Allocation of Funding for Illinois' 18th Congressional District:
| | | |
| --- | --- | --- |
| County | PHA | Amount |
| Peoria | Peoria Housing Authority | $ 546,733.00 |
| Springfield | Springfield Housing Authority | $ 463,433.00 |
| Adams | Quincy Housing Authority | $ 146,250.00 |
| Logan | Logan County Housing Authority | $ 81,232.00 |
| Mason | Mason County Housing Authority | $ 31,856.00 |
| Tazewell | Housing Authority of the City of Pekin | $ 98,660.00 |
| Adams | Housing Authority of Adams County | $ 32,534.00 |
| Pike | Pike County Housing Authority | $ 109,566.00 |
| McDonough | Housing Authority of the County of McDonough | $ 134,199.00 |
| Morgan | Morgan County Housing Authority | $ 150,400.00 |
| Hancock | Hancock County Housing Authority | $ 8,316.00 |
| Brown | Housing Authority of the County of Brown | $ 25,434.00 |
| Cass | The Housing Authority of the County of Cass | $ 17,103.00 |
| Woodford | Woodford County Housing Authority | $ 21,623.00 |
| | TOTAL | $ 1,867,339.00 |

[Congressman Darin LaHood]