Illinois Business Alliance responds to revenue projections released today, calls on the governor to show compassion to struggling business owners, workers across the state

Send a link to a friend Share
[September 16, 2020] Illinois Business Alliance President Jared Carl has issued the following statement responding to new state revenue projections and comments made by Gov. J.B. Pritzker regarding his graduated income tax increase proposal.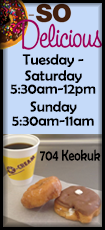 "Across Illinois, every business owner and worker is glued to the news, waiting to hear when the state's lockdown will end and when they can begin down the long road toward rebuilding their lives and restoring their livelihoods. Instead, today Gov. Pritzker delivered devastating news.

"The governor announced that he is forging ahead with his plans to raise taxes on businesses, including small businesses, and will not work with the General Assembly to remove the graduated income tax amendment from the November ballot.


"We had hoped Gov. Pritzker would show compassion toward the struggling business owners, job creators and employees across Illinois who are doing their part to help defeat the COVID-19 pandemic. Instead, Gov. Pritzker's statement illustrates the vast disconnect between those feeling the intense pain of the economic shutdown and the politicians and ideologues leveraging the crisis for political gain.

"Small businesses employ nearly 50 percent of the private workforce in Illinois. These are the same small businesses who were forced to shut their doors to help fight the COVID-19 pandemic.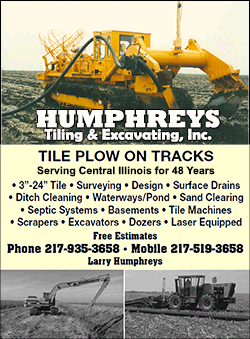 "And these are the same small businesses who would bear the brunt of Pritzker's tax increase plan. Economic forecasters have predicted that it could take years for state and national economies to recover from the devastation wrought by the coronavirus. Raising taxes on businesses now, when the national and state economy is in peril, would dramatically worsen the situation."
In March, the Illinois Business Alliance called on Gov. Pritzker and the General Assembly to remove the graduated income tax amendment from the ballot. The governor's actions in response to the COVID-19 pandemic have resulted in the closing of all "non-essential" businesses, hundreds of thousands of Illinoisans filing for unemployment, and tremendous harm to the state economy. Given the economic devastation inflicted on Illinois businesses and the working class, the Illinois Business Alliance has repeatedly argued that now is not the time to raise taxes on businesses, which is what Gov. Pritzker's "fair tax" would do.

About the Illinois Business Alliance

The Illinois Business Alliance is a 501(c)(6) nonprofit business league that exists to improve Illinois' business climate. Learn more about the Illinois Business Alliance at www.ilbusinessalliance.org/.
[Jared Carl, Illinois Business Alliance]