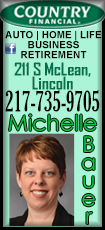 "I am very pleased that Lincoln College was so quickly approved for this critical loan, which will help us save the jobs of workers impacted by furloughs and reduced hours as a result of the economic disruption that has accompanied this deadly virus," Gerlach said. "I want to thank our Congressman Darin LaHood, as well as Illinois Senators Richard Durbin and Tammy Duckworth, for their support of the federal legislation that created this and other critical relief programs.

"In addition, I want to thank Steve Aughenbaugh, President and CEO of the State Bank of Lincoln and Dave Irwin, Vice President and Farm Manager for their assistance in helping us successfully apply for this loan. It's quite an accomplishment that they were able to help us qualify less than a week after the program was launched," Gerlach added.

The Small Business Paycheck Protection Program was contained in the Coronavirus Aid, Relief, and Economic Security Act (CARES) and began on Friday, April 3, making the Lincoln College application one of the first loans approved.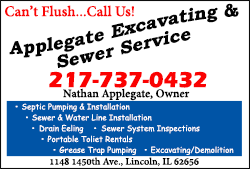 "This is exactly what we envisioned when we enacted the Paycheck Protection Program in the CARES Act," said Congressman Darin LaHood (R-18). "This loan will enable the college to keep people working, earning paychecks and supporting local businesses during the Coronavirus pandemic. This isn't just a benefit to the employees of Lincoln College. It will help support businesses and workers throughout the Lincoln community and Logan County, and I will continue to do what I can to support them as we navigate this challenging time."

LaHood also urged other small businesses impacted by the COVID-19 pandemic to apply for loans.
According to the Federation of Independent Illinois Colleges and Universities, Lincoln College has an annual local economic impact of more than $53 million and generates over $9 million in federal, state and local taxes.
"Our commercial loan officers have been putting in a lot of hours in order to handle the huge demand for the SBA PPP program, and we appreciate everyone's patience," Aughenbaugh said. "As an SBA Preferred Lender, we are happy to be able to provide this service to our local businesses and organizations in order to help them retain their employees during these tough times."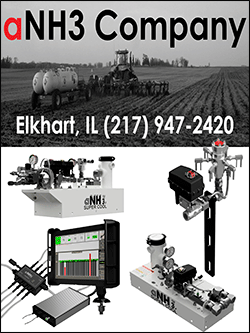 "Keeping our employees earning a paycheck helps preserve that economic impact and allows Lincoln College to continue to benefit everyone in our community," Gerlach added.

The loan will allow Lincoln College to recall 32 furloughed employees, as well as allow 16 employees who had been reduced to three-day work weeks to return to five-day work weeks. In addition all part-time and student workers will continue to get paid, even if they are unable to work due to the Illinois State Stay Home order. Most of the affected employees were maintenance, food service, residence hall and other support staff.

The Paycheck Protection Program is a $349 billion emergency loan program created with the President's signing of the CARES Act. The program provides forgivable loans up to $10 million to small businesses left financially distressed by the Coronavirus (COVID-19) pandemic. The loans are administered at the local level by a national network of banks and credit unions and are designed to maintain the viability of millions of small businesses struggling to meet payroll and day-to-day operating expenses. Small businesses interested in the program should contact their local lenders.

The loans, which are 100% backed by the Small Business Administration (SBA), are being provided to small businesses without collateral requirements, personal guarantees, SBA fees, or credit elsewhere tests.


The loans cover up to eight weeks of average monthly payroll (based on 2019 figures) plus 25% and payments are deferred for six months (interest does accrue). The SBA will forgive the portion of loan proceeds used for payroll costs and other designated operating expenses for up to eight weeks, provided at least 75% of loan proceeds are used for payroll costs.
[Lauren Grenlund
Director of Public Relations
Lincoln College]