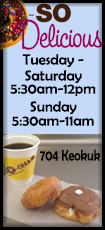 It's imperative that you abide by the guidelines outlined by the Center for Disease Control and Prevention and the Illinois Department of Public Health to keep yourself, your family, and your community healthy.

The coronavirus presents our state and nation with a serious health challenge, and like every obstacle we face, Americans are rising to the occasion to combat this virus. That's what we're seeing in central and west-central Illinois. The heroes among us—nurses, doctors, therapists, health care workers, truck drivers, grocery store workers, pharmacy clerks, and essential workers—are stepping up to provide for our communities. We are grateful for all that you continue to do.

As we continue to navigate this challenging time, my office is actively working to connect individuals and small businesses with the resources and funding made available by Congress in light of the coronavirus outbreak. If you have questions, please do not hesitate to call my office at (309) 671-7027 or contact us via email here: https://lahood.house. gov/contact. Working together and supporting our neighbors, we'll overcome the coronavirus pandemic.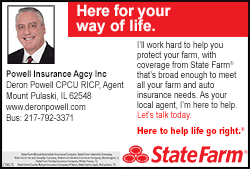 Paycheck Protection Program

On Friday, small businesses and sole proprietorships were able to begin applications for Paycheck Protection Program (PPP) loans, which were a part of the CARES Act passed by Congress and signed into law by the President last week. The Paycheck Protection Program (PPP) is a nearly $350 billion program to provide eight weeks of cash-flow assistance to small businesses that maintain their payroll during this emergency.

PPP is a forgivable loan. If the employer maintains its payroll, then the portion of the PPP loan used for covered payroll costs, interest on mortgage obligations, rent, and utilities would be forgiven. These grants are retroactive to February 15, 2020, which will help bring workers who have already been laid off back onto payrolls.

This is a critically important program that will help small businesses and workers get through this global pandemic.

Please go to the U.S. Treasury Department's website here to get the full guidance. If you're a lender, CLICK HERE for more information. If you're a borrower, CLICK HERE for more information. If you're a small business looking for the application, CLICK HERE.

Thank you to our respiratory therapists

Respiratory therapists are on the front lines of the COVID-19 response. The health and safety of our families and communities during this uncertain relies on the work done by respiratory therapists and their colleagues in the healthcare industry.
These brave men and women are among the heroes of our health system—the foundation of our fight against the coronavirus.
With American resiliency and heroes, like our healthcare professionals, we'll overcome the coronavirus and come back stronger. History will remember those heroes who answered the call to serve their communities.

For all they are doing today, for what they will do tomorrow, and for what they will do into the future, I want to thank each of the respiratory therapists in Illinois who are rising to the challenge of the coronavirus. Illinois and our country are grateful for your sacrifice and willingness to keep our communities safe during this challenging time.

Read my full op-ed thanking our respiratory therapists: Thank You – IL-18 Congressman LaHood Praises Respiratory Therapists

Supporting local communities during this challenging time

‪I was in Bloomington/Normal on Friday and stopped by Destihl Restaurant in Normal to grab some carry out food and beverages. If you can, please help support our local restaurants during these challenging times with takeout, delivery, drive-thru, or curbside service!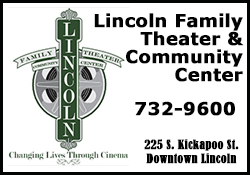 Securing COVID-19 response funding for IL18 communities
This week, I announced that the U.S. Department of Housing and Urban Development awarded $2,997,250 million to Bloomington-Normal, Peoria, and Springfield to support relief efforts as communities continue to respond to the coronavirus outbreak.

Bloomington: $329.144
Peoria: $1,622,883
Normal: $246,067
Springfield: $799,156

Census update

This week, we recognized Census Day, and I filled out the Census for myself and my family. In Illinois, our state must be accurately counted. I'm encouraging everyone in the 18th District to fill out the Census to make sure our region is counted!

Go here to fill yours out: U.S. Census Bureau

As always, thanks for subscribing to my newsletter.

Sincerely,
Darin LaHood
Member of Congress