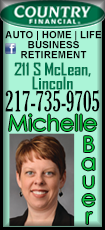 To protect the health and safety of our guests that compete, our vendors, our sponsors, and the general public, they've decided it would be best to not hold the event this year. The economic impact on the sponsors of the COVID-19 pandemic also heavily influenced their decision to cancel the event. The sponsors will need to concentrate all their attention and capitol to running their business'. Canceling The Pigs & Swigs Festival is one way for them to do that.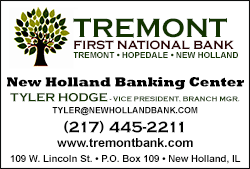 The Pigs and Swigs Festival organized by the Lincoln BBQ Committee/Up In Smoke on the Square and The Logan County Professionals Network consists of multiple events over the first weekend in June each year. What started as a BBQ contest part of the annual Lincoln Art and Balloon festival in 2011, grew to a standalone event that included a KCBS BBQ contest, a Craft Beer venue with home brew competition, bags tournament, live music, an SCA Steak contest, Kids Q, Backyard BBQ cookoff, Craft Fair and recently added "Dock Dogs" dog show. With many food vendors, craft beer, and live music, there was something for everyone to enjoy in downtown Lincoln.

The following sponsors have made it possible for this event to be held year after year:
State Bank of Lincoln,
Graue Inc,
Lincoln IGA,
Lamar Advertising,
Woods & Bates,
Joan Graue,
The Sheley Group,
Croft Fertilizer,
Nikles of Petersberg,
Stuffed Aria Pizza,
Lincoln McDonalds,
AAA Windows,
Integrity Data,
Swift Current Energy,
Illinois American Water,
Ameren Illinois,
Collision Concepts,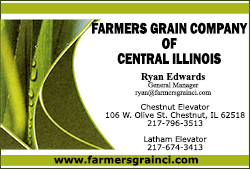 Harris-Hodnett Aqency,
Logan County Title,
Pacesetter Financial,
Construction Concepts,
The Logan County Farm Bureau,
Visual Ink,
Gordon Food Service-GFS,
Lincoln Rotary,
Schneider Chiropractic,
Peasley Funeral Home,
Lincoln's Secret Sauce,
Guzzardo's Italian Villa,
Lincoln dare,
Jerry Palmer,
Spirited Republic,
The City of Lincoln,
The County of Logan,
CEFCU,
Lincoln Animal Hospital,
Best Friends Animal Hospital,
Simply Elegant Bridal,
Lincoln NAPA,
Michelle Bauer/Joe Ryan Country Financial,
ME Realty,
Trippy Dripps,
Holland Berry & Bennett Funeral Home,
RW Garrett Agency,
Gary Rademaker/Northwestern Mutual.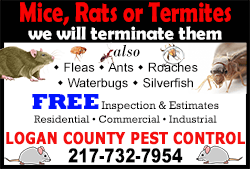 A special thanks to the City of Lincoln Police and Fire Departments, the Logan County Sheriff's Department, The Logan County Rural Fire Department, the Logan County Paramedics Association for general support and safety services during the event.

Without the great sponsors and support from our community, none of this would have been possible. The committee members of The Pigs and Swigs festival would like to remind everyone to keep the local sponsors in mind when making purchase decisions, keep your purchases local…it helps everyone in our community.
[Chris Graue
Event Organizer
Up in Smoke on the Square]