Logan County Board takes measures to protect the public during open meetings
Limited seating at meetings, email public comments ahead of time, watch meetings via live streaming

Send a link to a friend Share
[September 16, 2020] Due to the Governorís social-distancing requirement, there will be a limited amount of space for the public at our meetings.
Public comment will be available to the limited public at the meeting and will also be available via email. Public commenters should email statements to the County Board Office at bwilson@logancountyil.gov prior to 4:15 p.m. on the day of the scheduled meeting. Statements will be read aloud as part of the record.
The meeting will also be available thru Facebook Live on the County Boardís page and public comments can be left on the page as well; however, those commenting on Facebook Live will not be read during the meeting as part of the record.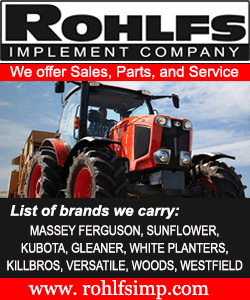 Social distancing requirements and crowd limits will be enforced. To comply with the CDC guidelines and the Governorís Executive Order 2020-10, the amount of people allowed into the meeting will be limited to those who arrive first.
[Britany Wilson ❘ Administrative Assistant
Logan County Board]