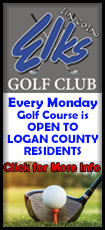 For the visual arts, participants may use media such as paper, clay, leather, fiber, wood, chalk/carbon/pigment, glass/plastic, metal, and nature to produce their art. The art can also be 3D or computer generated.

Non-original arts are made from either kits, pre-printed designs, or pre-molded pieces. Original arts are designs created completely by the exhibitor.

Other projects included animal science, career/leadership, general entomology, floriculture, horticulture and photography.

Visual arts are judged on correct use of design elements, principles, expressive elements and technique. Other important areas are the craftsmanship, creativity and inventiveness.

As visual arts judges Heather McAfee, Rebekah Johnson and Colleen Roate talked to 4-H members, they asked participants to explain why they chose their project, its focus and the technique they used in addition to describing the design elements and focus.

With photography, Judge Kim Wiggers de Otte asked the participants about why they chose the photo and what they learned, as well as reviewing elements of composition, focus and depth of field.

For woodworking projects, Judge Rick Kidd asked the children about their inspiration for their project, tools and techniques used, reading a tape measure and procedures for building their project, and he emphasized practicing safety measures such as wearing protective glasses.

Both during and after judging, judges make comments telling participants where they did well and discussing how and where they could improve. The 'minute' details can be significant.

Several 4-H members did projects using various media and entered both visual and non-visual projects, while others focused on one project. Many have been working on their projects for the past few months.

Of the 235 4-H members, many were participants that entered multiple projects in differing categories. Many exhibitors had entered 4-H projects before, there were a few entering for the first time.




For example, nine-year-old Olivia Wrage was previously part of the 4-H Cloverbud program, but it is her first year competing as a 4-H member. Her entries included a floriculture project, a clay pot and colorful glass art. Wrage said she worked on these projects all through July.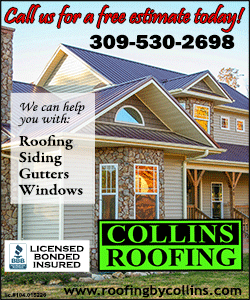 Nine-year-old Lila Cross is in her first year of 4-H and did both visual arts and photography projects. Cross' drawing was of the ocean and her photo was of a white caterpillar. She chose the white caterpillar because it stood out among the brown caterpillars.




Ten-year-old Ryan Wrage is in his second year of 4-H, but it was his first year entering projects. Wrage's projects were animal tracks and bugs. For the animal tracks, Wrage said he got the deer, heron, coyote and raccoon tracks from a mud spot in their pond that was low due to the drought. He used plaster of Paris poured into the track, put it in a disposable container over it for shape until it hardened, then put everything on a wood board he prepped to display.


Wrage caught the insects and butterflies with a net in an open field. Once they were frozen then dried, he carefully pinned them to the display board and added printed identification labels.




Rosetta Caterson got witty crossing several categories in wood working, art, horticulture and nature. She cut wood in the shape of an oversized paint pallet, mounted real potted cacti and succulents with primary and secondary colors accenting.




Eleven-year-old Ava Eeten is in her second year of 4-H. She entered a photo of a tree at sunset. Eeten said she chose to enter the photo because of all the colors.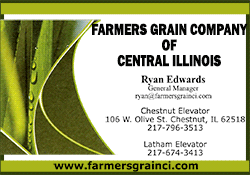 Eleven-year-old Grace Nutter is also in her second year of 4-H. She entered three crops' projects. One was a "cornucopia" display with cucumbers, green beans and two types of peppers and tomatoes. Her Roma tomato and Big Bertha peppers were displayed on plates. Nutter said she grew them because she likes these vegetables.




In his third year of 4-H, 10-year-old Tanner Jones entered four projects that included woodworking, electrical, tractor uses and crops. Jones' woodworking project was a feeder for his goats.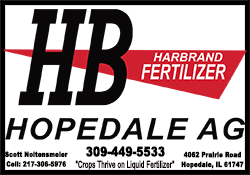 Tanner's electrical project was a functioning light bulb. His crops projects were onions and cucumbers. The 'tractor uses' project was made using Legos and showed a tractor in a field.




Twelve-year-old Tucker Garey is in his sixth year of 4-H and did woodworking and metal projects. The woodworking project was painted wood pieced together as an American Flag. He explained in detail to Judge Rick Kidd how he did the project from start to finish.

Garey's metal working project was a person made using various metal pieces welded together. For this project, Garey said he used bent steel, a hotdog stick, lynch pins, springs and a screw cap.




Fourteen-year-old Ella Klokkenga is in her third year of 4-H and entered photography and floriculture projects. For the photo, Klokkenga did a close up of a plant leaf, which shows the different colors and veining. Her floriculture project was a flower arrangement with sunflowers and other plants.

Fourteen-year-old Myah Bowman is in her seventh year of 4-H and has entered projects several times. This year, Bowman's entry was a scrapbooking project. She said the scrapbook contains photos taken between last summer and this summer. Many were of events during eighth grade.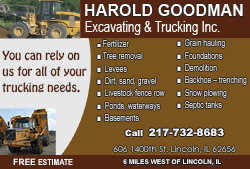 Logan County Fair Queen 2021 Caroline Ahrends (right) was finishing up her year-long duties. One of her favorite memories has been mentoring and encouraging the younger women. She was escorted by mom Marty Orris and they are joined here with Logan County Fair Board President John Fulton, who also attended the Monday 4-H events and moved about the grounds overseeing activities.




Also, keeping vigilance all morning was 4-H Projects Superintendent Harry Hild. Hild was moving about and available to judges, showing interest to participants, and visited with old friends of the fair when he had a moment. Fair supporter John Parr shares a laugh with Hild.

The Monday morning event with all the county 4-H participants arriving at the same time and waiting to be judged used to be a packed, loud, hard to move through space, though it was quite organized. One change has eliminated those challenges. Area 4-H Clubs are scheduled to arrive by club at varying times.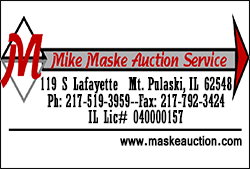 University of Illinois Extension Director Terri Casey said the change has made a more relaxed atmosphere where judges and participants can get more focused together discussing each project. Judges don't feel rushed seeing a line of waiting kids, hearing is better and this allows more enjoyable teaching moments. The only drawback Casey sees might be that club members don't get to see all the other 4-H members from Logan County at the same event.

As usual, the visual, non-visual arts and general projects section highlighted the talents of many children from around Logan County. Winning entries are on display in the Expo building throughout the week of the fair.

[Angela Reiners/with contributions by Jan Youngquist]