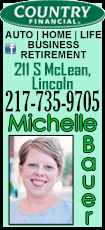 Greenery and a black and gold banner provided the backdrop for the pageant stage.

Master of Ceremonies Cameron Kurtz welcomed everyone to the fair thanking the many sponsors who make the event possible.

Logan County Fair 2021 Queen Caroline Ahrends sang the National Anthem to help kick off the evening and was then introduced by Kurtz. Queen Caroline was escorted to the stage by her father Les Ahrends.

After thanking everyone, Queen Caroline welcomed and thanked everyone for supporting the pageant.

For the opening production number, queen candidates danced to the song from 'December 1963, Oh What a Night' and then introduced themselves.

The candidates competing for the title of Logan County Fair Queen included:

Alyvia Gannon, Lincoln, daughter of Jaimi Gannon. Gannon will be a sophomore at Eureka College.

Elizabeth Stewart, Lincoln, daughter of Angie Brooks and Chris Brooks. Stewart will be a senior at Lincoln Community High School.

Claire Duffer, Lincoln, daughter of Laura Duffer and Jeremy Duffer. Duffer will be a junior at Lincoln Community High School.

Ellyn Martinez, Lincoln, daughter of Karen Martinez and John Martinez. Martinez will be a senior at Lincoln Community High School.

Emma Stoltzenburg, Lincoln, daughter of Brian and Corky Stoltzenburg. Stoltzenburg will be a junior at Southern Illinois University in Edwardsville.

Julia Collins, Atlanta, daughter of Ashley and Josh Collins. Collins will be a junior at Olympia High School.


To display communication skills, which is 40 percent of the score, queen contestants spoke on a topic of their choice. Most talked about their lives and lessons they have learned such as facing and overcoming challenges, embracing people's differences and lending a helping hand. Other topics were changing how we see mental health issues, treating everyone with decency and keeping music and arts in school curricula.

For the pop question, contestants were asked a two-part question. To lead into the question, Kurtz said at times, pageants receive criticism for focusing too much on physical appearance. The question was: Other than your outward appearance, what attributes do you most like about yourself and how would you apply it to your time as Miss Logan County Fair?

Answers included being hardworking, organized, determined, outgoing, kindhearted, open minded, and very genuine. Others mentioned confidence, a good work ethic and a drive to do best even in challenges.

The rest of the scoring was based on an interview earlier in the day plus an evening gown competition to display their stage presence.

The local Junior Miss competition began in 2017 for girls between the ages of nine and 12. In 2018, the range was changed to ages 11 to 13.

The 2022 Logan County Junior Miss Alayna Briggs was escorted to the stage by her father H.E. Westen. Briggs welcomed everyone and said it has been a great month working with seven wonderful ladies. She then told the crowd to sit back and enjoy the pageant.

Junior Miss contestants sashayed across the stage to the song 'Dance With Me Tonight.'

This year's junior miss contestants included: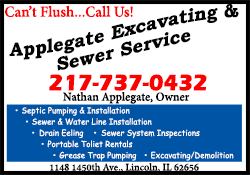 Ellie Wrage, Andrea Rogers, Preslee Sherren, Ashten Wolf, Jena Boesdorfer, Isabella Pollice and Andrea Noltensmeier.

Seventy five percent of the junior miss scores came from an interview with judges earlier in the afternoon. Another 15 percent came from answering the pop question asked by Kurtz and 10 percent on stage presence.

Kurtz asked each contestant if you could bring something new to the fair, what would it be and why?

Answers included an online design category for visual arts, more activities for littler kids and a food tasting contest. Other answers were wristbands to get to the front of food stands like Cullers and air-conditioned buildings.

Before the Little Miss contestants were introduced, 2021 Little Miss Sofia Farmer was escorted to the stage by her father Brandon Farmer. Farmer said the girls are beautiful and have been working very hard. She then told everyone to have a fun night.

This year's Little Miss contestants were Hadley Triplett, Kodi Eigenbrod, Oaklee Vinyard, Alivia Birdwell, Luci Bobell, Hinley Schneider, Sienna Pollock, Emerson Bolen, Reagan Anderson, Dawson Logsdon, Macyn Winkelmann, Laney Coers, Scout Coers, Lillian Rademaker, Charlee Gleason, Aera Merritt, Emersyn Brooks, Embeth Leesman, Henley Hartman, Hadleigh McCain and Ella Hall.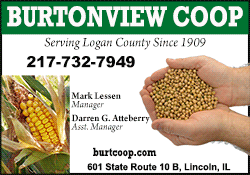 Little Miss contestants were judged on an interview that made up 60 percent of their score. The other 40 percent of their score came from their stage presence.

As always, the Little Miss contestants provided some adorable moments as they introduced themselves telling their ages, where they live and what they like about the pageant.

The Little Miss candidates' favorite parts of the pageant included making new friends, wearing pretty dresses, walking on stage and having fun.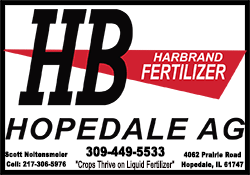 Time between sections was filled by special guests. These included queens, junior misses, little misses and others with titles from various Illinois counties such as Ford County, Fulton County, Clinton County and Menard County.
Other guests included several former Logan County Fair Queens, Junior Misses and Little Misses. Royalty ranged from those from recent years to those who reigned many years ago such as 1974 Logan County Fair Queen Elise (Gleason) Anderson. Karson Mott and Julia Collins had served as both Little Miss and Junior Miss.

Before results were announced, the outgoing 2021 royalty gave farewell speeches.

Little Miss Sofia said she had a great year. She then thanked the fair board, pageant directors and her "sash sisters" Queen Caroline and Junior Miss Alayna.

Junior Miss Alayna Briggs said this past year was one of her best years. She loved being part of the cancer fundraiser Pink Pumpkin Auction and festivals. Briggs then thanked various family members for all the help they gave her, her friends, "sash sisters" Little Miss Sofia and Queen Caroline. She also thanked the fair board and all who helped make everything go smoothly and especially the pageant directors.

In her farewell speech, Queen Caroline Ahrends said she has been involved in the fair since her first chicken scramble at age five. Later, she spent summers preparing baked goods, art projects and flowers for exhibition.

Becoming queen opened a whole new world for Queen Caroline as she showed a sheep and experienced her first demolition derby. The highlight of Queen Caroline's year was the Miss Illinois pageant. She feels the Logan County Fair Pageant is one of the best in Illinois.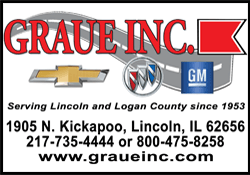 Queen Caroline then thanked the pageant directors for all their assistance and dedication. She also thanked the fair board and especially her family. Queen Caroline said she had many special experiences with her "sash sisters" Little Miss Sofia and Junior Miss Alayna. She advised the next fair queen to soak up every minute because it will go fast.

Finally, the judges' decisions were announced.

Emma Stoltzenburg was crowned 2022 Miss Logan County Fair Queen. Isabella Pollice was crowned Junior Miss Logan County and Luci Bobell was chosen as the new Little Miss Logan County.

First Runner-Up for queen was Ellyn Martinez.

The Dean Bruns Memorial Miss Congeniality Award was given to Alyvia Gannon.

Crowd's Choice and individual who was connected to the most businesses was Emma Stoltzenburg.

Other awards for the Junior Miss contest were First Runner-Up Ellie Wrage, Miss Congeniality Preslee Sherren, Crowd's Choice Andrea Rogers and most raffle tickets sold, Ashten Wolf.

Other awards for the Little Miss contest were First Runner-Up Reagan Anderson, Second Runner-Up Lilian Rademaker, Crowd's Choice Hadley Tripplett, most raffle tickets sold Emma Bolen and most photogenic Emersyn Brooks.

This fall, Queen Emma will be a junior at Southern Illinois University in Edwardsville. She plans to obtain a bachelor's degree in Special Education in May 2024. After graduation, she plans to teach pre-k through fifth grade students with learning and physical disabilities. Her ultimate goal is to obtain a master's degree in Education Administration and open a school for students with disabilities.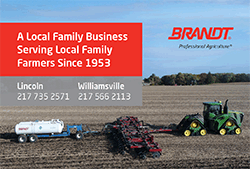 Some of Queen Emma's honors have included the Lincoln Junior High School Alumni Scholarship, James P. Maxwell Educational Memorial Scholarship, National Honor Society and National Society of Collegiate Scholars.

Queen Emma joined by Junior Miss Isabella and Little Miss Luci will reign over the remainder of the Logan County Fair attending several events and presentations handing out ribbons. The fair royalty will also represent Logan County at various events throughout the year with Queen Emma competing in January for the title of Miss Illinois County Fair.

[Angela Reiners]