Rain forces fair pageant planners to pivot

Send a link to a friend Share
[August 10, 2022] The first official day of the Logan County Fair, Tuesday, started off with a bang, or rather a drum. The rain that poured down in the earliest part of the day sounded like a kettle drum on the metal roofs of the show barns on the fairground.
At times, judges who were attempting to share information with the audience about decisions over a 4-H project could not even be heard over the din.


The same could be said at the other end of the fairgrounds where families gathered in the K of C Pavilion for the Kiddie Tractor Pull. Families huddled under umbrellas even near the center of the large pavilion to protect from the spraying rain. It was so loud some people plugged they ears.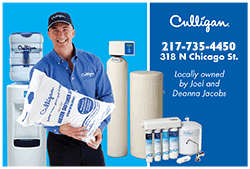 But the noise was the least of the worries for those who were looking forward to putting on a beautiful 2022 Miss Logan County Fair Pageant. The pageant is done in front of the grandstands with special seating on the track and because the rain had a possibility of returning in the evening hours, the planners quickly made a pivot in their plans, moving the pageant to the show barn that normally sees only cattle, hogs and goats.

Even as the rain was coming down, Mike Maske with the Logan County Fair Board was working toward making the change.




The 4-H rabbit show and poultry show were going on when the worst of the rain hit. The wind blew hard and the rain came down off the roof of the barn like someone was pouring it by the buckets full.

When the animal shows were over, Maske, was ready to get things moving. Even in the rain, he was on a tractor moving portable bleachers into the barn.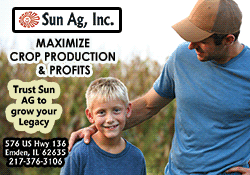 The bleachers would be set at the far west end of the barn and approximately 250 chairs would be set up on the floor of the barn.





A rented portable stage was then moved up to the open door on the east end of the barn.




The pageant crew and other helpers then went to work making it all look as if that were the plan all along.

And, as the old saying goes, "The show must go on." Even when a cantankerous Mother Nature tries to crash the party!

[Nila Smith with pictures by Smith, Karen Hargis and Jan Youngquist]