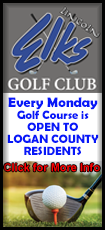 We look forward to the fair more than any other event each year; though it be with some fear, awe and angst due to the enormity of spending nine days straight on the grounds from early till late every day. And… we always try to outdo our past coverage.

LDN has eight seasoned staff and writers lined up for this year, who will be doing our best to cover all the things we can. LDN also has six office staff working intensely behind the scenes, recording all the happenings in the daily editions of LDN, and compiling one giant, full color, progressive online magazine [2021 Logan County Fair, 422 pages http://archives.
lincolndailynews.com/reference/
2021_Fair/index.html that will remain available for years to come in our magazine rack.

Maybe you'd enjoy checking out the rack to see some of the past Logan County Fair events. Once the rack is open, use the scroll bar on the bottom to see all the magazines from left to right. http://
reference.lincolndailynews.com/
magazines/index.shtml

We're taking a moment to share why the Logan County Fair is special to us. Of course, this is merely a narrow scope of all you would find to do – see - hear – taste – smell - feel and experience at the Logan County Fair and individual tastes count. But we hope you will be inspired to make at least one trip, or more, maybe even go every day to find your favorites and make memories of a lifetime.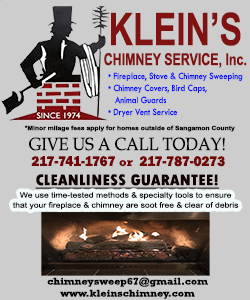 From Derek Hurley:

I think one of the most memorable parts of the county fair comes at the very end. One of the first things I covered for the fair was the 4H Project Auction. On the last day of the fair, the children in 4H that win prizes for their livestock sell their animals at an auction. Individuals and businesses come together to show support for the youth by bidding on the animals, and help them gain valuable experiences. I'm not a farmer, but I know how hard these kids work to raise their animals and bring them out to be judged.
It's hard to stand in front of others and be judged on our accomplishments, and I think it means a lot that so many people come and show their support, even if that just means observing. It's not necessarily my favorite part of the fair, but I definitely always remember it, and I think that's why I keep covering the event. The auction isn't the biggest show for the fair, which is admittedly a nice bonus. It's not as crowded as a concert or a race or a tractor pull. But it has a lot of heart, and I think that's pretty special.

From Nila Smith

Nila Smith, a farm girl at heart. You can take the girl off the farm, but you can't take the farm out of her:

All the staff at Lincoln Daily News knows that when the Logan County Fair comes around, they will find Nila in the livestock show barn. I have a passion for the beef and swine shows because those are the animals I grew up with and know from nose to tail. I also enjoy the small animal shows and the demo derby, which is always a MUST-SEE for me.

But I struggle to single out a particularly good memory because I have so many, almost all of them revolving around the kids in the show barn with their animals.
I remember with fondness watching those young men and women grow up.
When I first met him, Troy Rawlings was just a youngster with a mischievous grin on his face. Today he is a grown man, still involved with the beef shows at the Logan County Fair.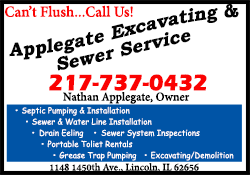 I was probably as proud as her parents when Molly Schempp was chosen as a Logan County Fair Queen. I had watched her, and her brother Cavit grow up at the fair. The two always made a point of coming to visit with me in the show barn, and I was touched when their mom Cindy told me that there was a photo of me in every fair scrapbook the kids made.

I remember with fondness the late Wayne Coffey, the superintendent of the 4-H rabbit shows. He showed such care for the young people and offered them his wisdom and guidance.

One of my favorite memories was the year I watched a young woman show her pig. As she exited the arena, her handlers attended to her animal while she pulled off her belt and handed it to another young woman who had none. In the show barn, pride of dress is essential, and I was quite moved and still am by that sense of camaraderie that exists in the show barns.

I could tell many more stories, and I'm sure there will be more memories as I continue to visit those show barns each year. The young people that are a part of those shows are the best of the best, and I'm proud to be able to document their history for Lincoln Daily News.

From Karen Hargis:

What do I love about the fair? Well, for me it is about the people and the food.

Everyone comes to the fair for a good time. It's a time to celebrate the hard work folks have put into the entries they have brought for judging; win or lose. It's a time to catch up with people you don't see any other time of year. It's a fun place to see families playing together and enjoying the simpler, slower pace of life. It's a place where you get a greater sense of community, a bond with the best part of our labors and celebration of the life we live together.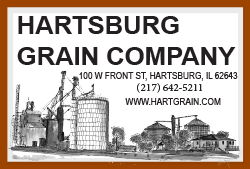 I really do love taking pictures at the fair; trying to capture real life in action. In doing, so we capture a piece of ourselves. We identify with those around us that life is full of situations we get to maneuver through. Whether we win or lose, make good or bad decisions, have triumphs or trials there is a rhythm that carries us through life together...and we are stronger for it.

And I would be remiss if I didn't mention the food. After all, eating is one of my favorite things to do! Plus, when you think about it, all our food comes from the farm to our fork. But if I didn't get my "fair food fix" I would not be a happy camper because that would mean I would have to wait another year to get it. Nothing against other fairs and festivals, it just would be the Logan County Fair.

[LDN]