2021 Review: City expresses concern over diminishing Enterprise Zone

Send a link to a friend Share
[January 11, 2022] In 2021, the Lincoln City Council was approached to approve an Enterprise Zone designation for the Mulligan Solar Farm. Under the current conditions of the State authorized Enterprise Zone, all members of the zone network including the county and the various incorporated communities within the designation must approve requests of Enterprise Zone designations for specific business or industry.
The city was first approached about the Enterprise Zone request in February of 2021. Apex Energy had been conversing with the Logan County Board prior to the meeting with the city and had county board approval for the designation. However, the vote on the county side had not been unanimous.

The Enterprise Zone would benefit Apex in that it would give the company certain tax breaks during construction of a solar farm to be located along Route 66 south of Lincoln.

Among the concerns of the city council was one of using EZ miles. The EZ partnership the county, city, and other incorporated areas in Logan County began with just over 14 square miles. The zone has been used numerous times, and is now down to about four square miles after the designation for Mulligan.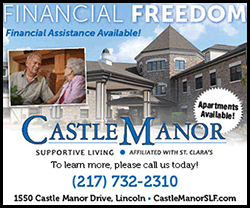 Aldermen expressed concern that the EZ be used up on a project that would not have a lasting benefit to the city, and could also jeopardize a future request that would be of benefit to Lincoln.

Aldermen debated the request with some in favor and some opposed. They also discussed a financial award from Mulligan for the use of EZ miles and the company agreed to do so.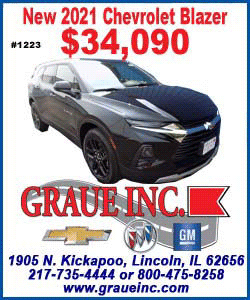 In the end, the county and city both approved the request and two motions had to be passed. The first was to write in an allowance for solar farms in general in the EZ guide and the second to approve giving 1.4 square miles of Enterprise Zone to Mulligan Solar Farm.

Both motions were held in April with both passing.
ENTERPRISE ZONE AND MULLIGAN SOLAR FARM

FEB 11
• Lincoln City Council
City hears Mulligan Solar request for Enterprise Zone

FEBRUARY 26
• Lincoln City Council
Alderman hesitant to approve enterprise zone for Mulligan Solar

March 25
• Lincoln City Council
Aldermen re-visit enterprise zone designation for solar farms
[Nila Smith]