City of Lincoln permits e-scooters and golf carts

Send a link to a friend Share
[January 10, 2022] Two topics came before the Lincoln City Council in 2021 that met with approval from some council members and reluctance from others.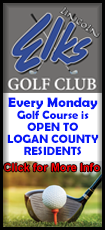 Early in the year, Bird Inc. approached the city seeking to place e-scooters within the city limits. The electric scooters are rentable using a credit card and in other locations have proven to be a viable source of commuting around town for people without vehicles.

Aldermen considered the request and designed an ordinance to accommodate the use of Bird Scooters specifically in Lincoln. The ordinance and permit process was exclusive to the company and came with the city being able to charge a fee for the permit.


FEBRUARY 12 - Lincoln City Council
Electric scooter rentals considered

MARCH 2 – TOP PICTURE


At the Lincoln City Council's Monday night meeting the first motion after the consent agenda was to approve Bird E-scooters' allowance in the city. With all eight aldermen present the motion passed unanimously.


The vote was exclusive to Bird and not an invitation for the general public to own and operate scooters in Lincoln.

There are still details that need to be worked out with the company and additional amendments that will be considered.

LDN will have additional information on the meeting discussion in a future edition.

MARCH 3 - Lincoln City Council:
Bird Rides, Inc. E-scooters to be permitted in Lincoln

JUNE 29 – COMMUNITY TOP PICTURE



The Bird E-scooters have arrived in Lincoln and have been seen zipping around the downtown area.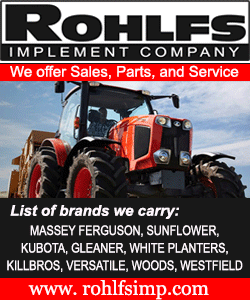 The e-scooters have been in town for a couple of weeks. There are "nesting" spots around town where folks may rent to ride. The scooters are rented via an app on the cellphone and are supposed to be ridden only by those with a valid driver's license.

JULY 1 – TOP PICTURE
Caption only

Scooters in general and Bird E-Scooters specifically were back on the floor for discussion at the Lincoln City Council meeting Tuesday night.

Aldermen have received reports and even seen instances where underage operators are riding the scooters. There are also reports of careless driving in traffic with the scooters.

Mayor Tracy Welch said that Bird had been contacted. Some of the issues have been addressed, but some circumstances cannot be controlled or monitored electronically by the company.

Aldermen are not in agreement on what to do next and will be revisiting the topic at future meetings.

Photo from LDN archives

In December, the city council approved extending the contract for the scooters through 2022, but not unanimously. Four aldermen voted in favor of the contract and four against it. Mayor Tracy Welch provided the tie-breaker voting yes to permit.

Golf Carts

In the fall of 2021, Lincoln aldermen were approached about allowing golf carts to navigate city streets. This topic was also met with mixed feelings by aldermen, and as with the electric scooters, ended in Welch making the tie breaking vote to permit.

SEPTEMBER 17 - City of Lincoln considers permitting golf carts on city streets

SEPTEMBER 21 - Welch provides tie breaker to pass allowance of golf carts in city of Lincoln

Because the motions were passed in the fall of the year, there has not been a notable populations of golf carts within city limits. However, in 2022, motorists can expect to share city streets with the alternative mode of transportation.

[Nila Smith]