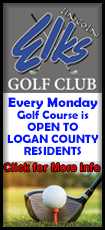 The "sister villages" of Hartsburg and Emden were both established in 1871 and laid out because the railroad passed through the area. Many early Hartsburg residents leased from the Scully family who owned quite a bit of land in the area. Many early settlers of Emden were German immigrants and they named it after the village of Emden in northern Germany.

All for One Color Run kicks off Hartsburg and Emden's 150th Anniversary celebrations

Though Hartsburg and Emden each had their own celebrations, an "All for One Color Run" held Saturday, June 5 kicked off the events. The special event was a "fun-raiser" benefitting Hartsburg and Emden's upcoming 150th anniversary celebrations.

Before the run started, Hartsburg Mayor Norma Bathe and Emden Mayor John Snyder reminded everyone of the upcoming celebrations. As bikers, runners and walkers lined up near Hartsburg Emden Junior/Senior High School, those participating in the event threw color packets as they prepared to set off.

Those going through the full circuit began in Hartsburg and finished just outside Emden's Luther Field. There were five color stations on the route and people could join the circuit at one of them.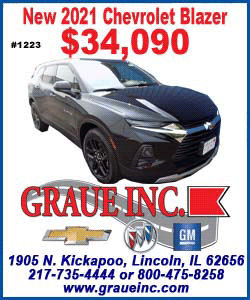 At Luther Field, there were food vendors and people selling anniversary t-shirts for each of the towns.

Christy Cross, one of the event's organizers, was pleased by the great turnout. As Cross said, residents from both communities came together to support a cause near and dear to all our hearts. As we had hoped, it was a great day for Hartsburg and Emden to come together in the All for One Color Run."

All for One Color Run kicks off Hartsburg and Emden's 150th Anniversary celebrations

Hartsburg-Emden All for One Color Run- Slideshow

Just a couple of weeks later, on Friday, June 18, Hartsburg began its weekend of 150th anniversary celebrations.

A pork chop dinner held at the firehouse was followed by an opening ceremony led by Mayor Bathe, who also chaired the celebration committee. Friday's events included recognitions of golden agers over 90, couples who had been married the longest and recognition of past mayors. These were followed by brief messages from local county dignitaries.

Royalty from the 100th and 125th anniversary celebrations - Carla Conrady Jurgens, Ryan Anderson and Alyssa Eeten Klokkenga - were then introduced and helped crown the Hartsburg's 150 years anniversary royalty - Queen Faith Sanders, Little Miss Laney Coers and Little Mister Presley Payne.

The evening's events ended with an ice cream social, an egg toss, kids' games and musical entertainment.

Saturday's events included a backyard BBQ contest, food vendors, a kiddie tractor pull and a parade with 50 entries. The evening ended with a concert by Brushville.

Many enjoyed visiting and reminiscing throughout the events.

Hartsburg celebrates 150 years

Friday evening kicks off a huge celebration-slideshow

Memories revived – memories made – good times on Saturday at Hartsburg's 150th

Youngsters Enjoy Kiddie Tractor Pull on Saturday

A parade, BBQ contest and lots of food make Saturday a fun day in Hartsburg - slideshow

The weekend of July 16 - 18, Emden held their 150th anniversary celebration. Friday night's activities included a chicken supper, quilt show and opening ceremonies.


To kick off the weekend events, Mayor John Snyder welcomed everyone and thanked all who helped plan the celebration. He then introduced Little Miss Emden Mia Westen who was crowned July 11.

The Emden Community House marked 100 years in 2021, and longtime Emden citizen Larry Westen shared how plans for the community house came about.

Lord Mayor Tim Kruthoff of Emden, Germany sent a declaration in honor of the celebration after Emden, Illinois resident Dena Bergman contacted them about the celebration. Westen read the declaration congratulating the town on its special occasion and inviting residents to visit Emden, Germany someday.

Saturday events include a backyard BBQ, car show, antique tractor show and wiffleball tournament. The homecoming parade celebrated the town's heritage.

Evening activities included bouncy houses, kids' games, Bingo and musical entertainment.

As with the Hartsburg celebration, many came out to visit and reminisce.

A sign on one float in this year's parade said, "Remember the moments of the past, look forward to the promise of the future, but most of all, celebrate the present, for it is priceless." It seemed like an apt description of the events marking Emden's 150th anniversary celebration.

Emden marks two special anniversaries in 2021: Emden's 150th and the Community House's 100th

History Remembered on Friday Night-Slideshow

Family Friendly Activities Kick off the Celebration - Slideshow

Emden celebrates past 150 years while moving into the future – Saturday events

Saturday brings food, cars, tractors and lots of fun - Slideshow

Saturday parade is the highlight of the day - Slideshow

Cars, trucks and tractors a big part of parade – Slideshow
Four churches celebrate milestones

Churches celebrating anniversaries this year were Trinity Episcopal Church, Jefferson Street Christian Church, Zion Lutheran Church and Prairieland Christian Church.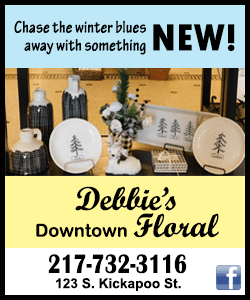 To mark Trinity Episcopal Church's 150th anniversary, a special worship service and meal was held on Sunday, May 30.

Lawrence Stringer provides some background on the early years of the church in his book History of Logan County, Illinois. "The Trinity Church parish of the Episcopal Church in Lincoln, dates from July 3, 1871. At this date, a meeting of those interested was held in the Universalist Church on Kickapoo." Initially, "services were held in Gillett's Hall, a temporary chancel having been erected for that purpose." In the fall of 1871, Judge Stephan Foley donated four lots on the corner of Kankakee and Kickapoo.

Father Christopher Simpson, the church's current rector, said the church's first building erected in 1873 was a small wooden structure. For the church's 150th anniversary, Father Simpson shared more history of the church and its additions including a basement and Berger Hall.
Long time church member Bill Gossett said over the years Trinity Episcopal Church has been recognized as a small but mighty group and tight knit church who took care of its own.

Trinity Episcopal Church reaches big milestone – 150 years

Jefferson Street Christian Church marked its 50th anniversary in 2021. To commemorate the anniversary the church planned special services September 25, October 3 and October 10 and a community-wide celebration Saturday, October 3. Special guests during these weeks of celebration included previous church staff.

In videos played at the services, some of the churches' charter members shared its early history including how and why the church was started.

When JeffStreet celebrated its past, present and future over three weeks, Senior Minister Michael Mallick said the community-wide celebration was a way to minister to others. As JeffStreet continues its ministry, the hope is to reach the community for Christ and live out the mission of bringing people to a deeper relationship with God.

Jefferson Street Christian Church celebrates 50 years

Honoring the past moving in the future- slideshow

A big day deserves a big party- slideshow

Church family enjoys spending time together- slideshow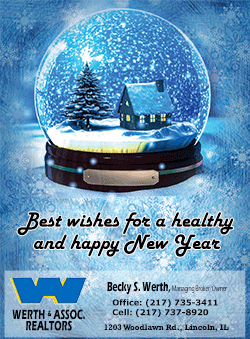 Zion Lutheran Church marked 150 years October 3 with a special service and banquet. One member created a booklet with memories from over the years and people were able to view it that day.

On Sunday, November 14, Prairieland Christian Church in Hartsburg commemorated 150 years with a Legacy Sunday. Over the previous few months, past ministers had come back to speak. The current minister is Nathan Chitwood.

Over its history, the church has gone through a change in location and more than one name change. It was originally known as Musickville Christian Church and the church building was on Henry Musick's farm. The building was moved to Hartsburg on a snowy day in 1875 and renamed Hartsburg Christian Church.

In 2000, the church was renamed Prairieland Christian Church. The Prairieland group initially met in the home of Fred and Jeanine Allen. In February, eight members of the Hartsburg Church and six members of the Prairieland Church met at Orville Shaffer's home. When this meeting ended, the group from Hartsburg had unanimously voted to merge with Prairieland, and to deed the building and grounds to the Prairieland Christian Church. Shaffer gave the church keys to Ralph Allen.

The building has undergone various changes and additions since then.

The Legacy Sunday message by Don Green was 'Building on the same foundation for the next generation." Green said the church had a rich heritage.

A slideshow at the end of the service showed photos from the past including groundbreaking for the new sanctuary. and members involved in various activities over the years.

Legacy Sunday ended with a potluck luncheon for the whole congregation.

Prairieland Christian Church celebrates 150 years

In addition to the villages and churches celebrating notable anniversaries, local organization Lincoln Woman's Club also marked a 125-year milestone.

To celebrate the anniversary, the club held a box luncheon at Latham Park on July 7 with several past presidents in attendance.

Lincoln Woman's Club was also honored with the signing of a proclamation by Lincoln Mayor Tracy Welch naming July 7th as Lincoln Woman's Club Day.

The Lincoln Woman's Club was founded July 7, 1896, and over the years, has continued to fulfill its goal of community improvement through volunteer service.
Club member Ruth Sloot researched the history of the Lincoln Woman's Club this year and compiled and shared a list of several projects the club has done over the years. The club was recognized for their service in the past year.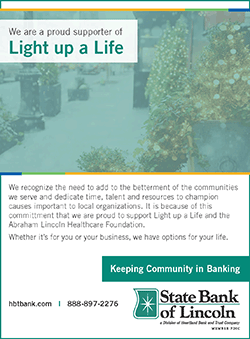 Numerous programs held by LWC over the years included well known speakers such as Carl Sandburg.

Since 1927, the Lincoln Woman's Club has been located on North McLean Street near the downtown area in a building that once housed a Jewish Temple.

Recently, city of Lincoln grant funding and club raffles enabled the club to have the original stained-glass windows above the building's entrance restored by Jacksonville Stained Glass.

Lincoln Woman's Club celebrates 125 years' service

These places, churches and organization are all important to Logan County history.

[Angela Reiners]