2021 Review: City sticks with Area Disposal

Send a link to a friend Share
[January 08, 2022] At the beginning of 2021 Lincoln aldermen dealt with renewal of the contract with Area Disposal for citywide trash services and they dealt with matter again toward the end of the year.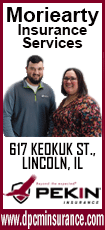 Lincoln City Council talked about the concerns that citizens had voiced about the trash company and worked throughout the year to address some of those issues.

JANUARY 25 - Lincoln City Council
Aldermen expected to renew Area Disposal contract 12 months

In addition to concerns issued by constituents, Area Disposal was also having some issues with the contract.

Alderman Kevin Bateman offered an explanation of the issue at hand at the January 25th meeting of the council.

Tuesday night Bateman said that the service and the customer satisfaction with Area Disposal have improved by "leaps and bounds." However, there is one topic that is still a problem, and Bateman said there was a simple solution.

The problem is with rental properties. He said that renters come and go from addresses. Sometimes they have their service discontinued then leave huge amounts of trash outside as a result of the move. The trash then causes an issue for neighbors and the landlords because Area has been told to stop picking up.

He said some other issues come up when a new tenant moves in and again piles up trash and says they didn't know the trash collection had been turned off.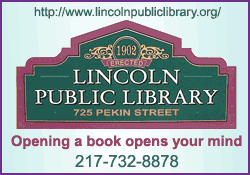 Bateman said there was a logical fix for the problem. He said that the burden of paying for trash collection should be laid on the landlord and the address, not on the tenant at the address.

FEBRUARY 4 - Lincoln City Council
Trash billing change
Area Disposal renewed

At the February 4th meeting, aldermen voted affirmative to two motions. The first was to change the city ordinance, placing responsibility for trash bills on the landlords. The second was then to renew the contract with Area, with the changes as defined.

The changes to the trash billing was to become effective on July 1st.

On July 5th local attorney Doug Muck and landlord Steve Hankins addressed the city council, protesting the manner in which the city had made its decision to put trash bill payment on the landlords.

Both men indicated that the decision had been made unfairly with no input from landlords. They requested that Lincoln governance meet face to face with landlords in town and hear from them about coming up with a workable solution. Bateman said he felt that a face to face meeting was a very good idea.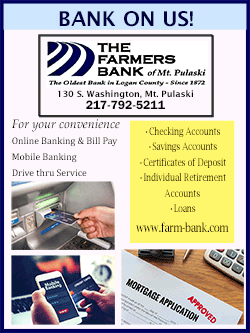 It was decided that the city would place a moratorium on the ordinance change to October.

JULY 5 - Lincoln City Council
Lincoln landlords object to paying trash ordinance

In October, the city council extended its contract with Area Disposal for another five years. In doing so, the city secured the trash rate for constituents. It was also discussed that Area Disposal has changed ownership and the city was looking forward to some significant changes and improvements to service from the new company. Among the changes, Mayor Tracy Welch shared was that the new company was bringing back a local contact, so when customers call the company they will talk to someone in Lincoln about their issues.

Welch and Bateman were asked about the concerns voiced in July by the landlords. Welch said that the invitation for a sit-down discussion had been extended by the city at the July meeting with Hankins and Muck, but neither one had ever gotten back to Welch to set up said meeting.

The council approved the five year extension to the contract.

OCTOBER 22 - Lincoln City Council
City extends contract with Area Disposal

In December, there was an additional amendment to the ordinance discussed and voted upon in the first session of January 2022. It had come to light that the council had made a blanket rule that the landlords were to pay the trash, without any limitation on their responsibility.

Bateman said he could see that was unfair. He and others discussed changing the ordinance to read that the landlord should pay only for "basic service" which equals one trash tote and one recycling tote per address. Bateman said if a tenant needs more than one tote, the landlord should not have to pay for it. Therefore that change was made and approved by unanimous vote at the January 4, 2022 voting session of the Lincoln City Council.

[Nila Smith]