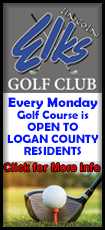 Committee Chairman David Hepler had CAPCIL Director Alison Rumler-Gomez and Rod Boyd, who works in the Logan County Sheriff's Office, share details about a program they were putting together.

Boyd said the Sheriff's Office and CAPCIL were trying to start a program for jailees at the Logan County Safety Complex. Some individuals spend more than a year there while waiting on their cases.

The program would offer life skills coaching that included parenting classes. The intent was to provide those individuals with an opportunity to improve their quality of life.

Because families are impacted when a family member is in jail, family involvement is also incorporated. It is a holistic approach. Boyd said the program provides an opportunity to show they are trying to work with individuals in hopes they will become productive citizens instead of going back to their past ways. The program provides a chance to further educate individuals.

Rumler-Gomez said the program would be a hybrid of individual and group training. They hoped to offer classes to groups of eight to 10 inmates once or twice a week. These classes would be supplemented by one-on-one life coaching. Many want inmates to make a life change. Rumler-Gomez said she believed that combination along with having the time, the resources and the people who care enough to invest in this type of program was a win-win.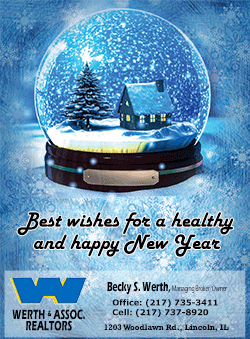 When Logan County Sheriff Mark Landers first talked to Rumler-Gomez and Boyd about the program, they figured the costs would be around $5,000.

Both the Planning and Zoning Committee and then the full board had a chance to hear about the program and ask questions about how it would work.

At January's voting meeting, the board voted to provide $2,500 from the Community Support line item for the pilot program.

Hepler told Invenergy, a company working on developing a wind project in the county, about the program. Invenergy expressed interest in helping fund it and provided $2,500 in matching funds.

January 12, 2021- CAPCIL and Sheriff's Office say jailees would benefit from life skills program

A report in May sent to the board by CAPCIL showed eight detainees were in progress with the program. Another had completed the program and was in treatment. Three detainees had been released.

Additionally, some of their families had been connected with CAPCIL resources. Some had been connected to substance abuse resources. Some were learning more parenting skills and had improved relationships with DCFS. A few were researching educational opportunities available through the Department of Corrections and considering pursuing Bachelor's Degrees while incarcerated.

May 13, 2021- CAPCIL/Sheriff's Office launch new Life Skills program in Logan County

In August, the board voted to allocate $5,000 to Life Skills Program at the Logan County Safety Complex from the Economic Development Fund.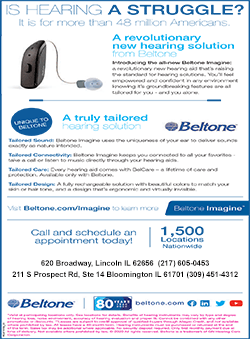 Reports show the program continues to be successful.

The $5,000 the board allocated will assist in keeping the program going and make more training available.

August 20, 2021--Logan County Board August briefs

Educational strategies during the pandemic showed mixed results.

As 2021 began, area schools offered both in-person and virtual learning opportunities.

The pandemic also changed the face of college education. Some colleges offered mostly online courses; others offered a hybrid model combining face-to-face courses with online learning elements.

At Lincoln College, larger classes were split into two separate groups to allow for social distancing in the classrooms. Groups met on alternate days and often had online discussion activities to supplement face to face meetings.

Amid the challenges were some positive aspects to the way the pandemic affected education.

For example, at Lincoln Christian University, Vice President of Student Development Jill Dicken said some positives she has seen are "flexibility, creativity, and greater adaptation to technology."

Former LC Interim Vice President for Academic Affairs Michelle Baldwin, who recently transitioned back to teaching, feels the college handled the shifts well. Baldwin observed, "In higher education, we are so accustomed to strategic planning with best practices in mind; however, our current situation left us planning for a less than ideal situation filled with uncertainty and unknowns. However, we were able to carry-on, doing our best to keep the college's students, faculty and staff safe while still serving our mission."

As the blog post "What Students and Colleges Faced During the Pandemic" concluded, "Both students and colleges found ways to be creative and resilient and even considered or engaged in practices that could make the U.S. higher education more equitable.

February 24, 2021 - Differences in college education during the pandemic

By fall 2021, area schools and colleges were able to return to more of a pre-pandemic classroom setting though teachers and students were still expected to wear masks in buildings and classroom spaces. Schools also continued to utilize online resources to supplement educational materials, which many students found helpful.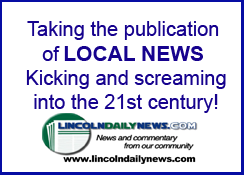 One thing the pandemic seems to have taught some is resiliency and adaptability. These traits can be helpful in educational settings long after the pandemic is over.

Though 2021 was an unusual year, schools in the county seem to have adapted. Additionally, the county board helped support a pilot program intended to produce positive life changes for inmates and their families. There have been some positives amid all the challenges.

[Angela Reiners]