Year in Review 2021: County changes district borders, elects all county board positions in reapportionment; assessor and zoning department heads change, Siltman retires

Send a link to a friend Share
[January 06, 2022] In 2021, due to a decline in population, by state law the Logan County Board had to decide on reapportionment - whether to stay in districts, the number of districts and district borders.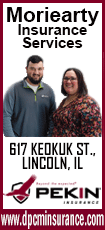 Additional changes for the board included a new board member being appointed to fill a vacant seat and county department heads leaving for new jobs or retiring.

Board reapportionment

In May, the board voted on several areas related to reapportionment of the county board.

Reapportionments may happen every 10 years as defined by a change in census. A significant change in population required change to the county board districts and all board positions must be elected at this point.

Logan County has six districts with two representatives from each district. Every two years six board members, or one from each district, runs for a four-year term. This staggers keeping one experienced board member representing each district.

Two items under consideration were keeping the county board size at twelve and remaining in districts versus at large representation with no districts. After some discussion, the board voted to keep the number of board members at 12 and stay in districts.

June 3, 2021 - Logan County Board to stay in districts with 12 board members and board elected chairman, changes per diems

Though the board voted in June to stay in districts rather than having 'at large' representation, due to the shift in population location, a couple of districts became unequal to other districts, there was a need for reapportionment of two districts.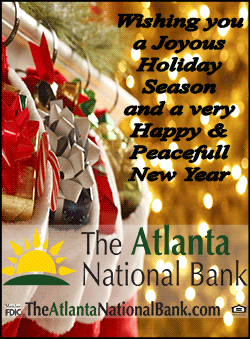 In Logan County Zoning Officer Will D'Andrea's September report to the Logan County Planning and Zoning Committee, Logan County's 2020 Census data does not meet the standard for existing district boundaries. District 4 just has 3,913 residents, which falls below the 10 percent variation between districts. The variation would be 4,117 residents.

To make needed changes, D'Andrea presented a few ideas. He said the easiest adjustment is to move the boundaries of District 2 and District 4. The existing District 4 boundaries were College, Kickapoo and State Street. The proposal is to move the boundary west to follow Third Street, Lincoln Parkway and Broadwell Drive, which have been part of District 2.

Adjusting the boundaries this way would reduce the size of District 2 and increase the size of District 4 and mean the numbers for each would fall in the required population range. Each district would still have two members even if the boundaries were moved.

Another discussion involved going down from six districts to four districts with three members in each district. D'Andrea proposed two different options for a four-district structure that would comply with the population requirements.

In option 1, D'Andrea said Lincoln would be split into east and west districts. The other two districts would be in the northern and southern parts of the county including some of the more rural areas.

Option 2 is to have four districts split into four quadrants. With this option, D'Andrea said each district would have part of the city of Lincoln in it and be a mix of city and country areas. Three members would be in each district for this option.

Planning and Zoning committee members had mixed opinions on the two options with some feeling it would be better to go with option 1 and reduce the districts from six to four. Others felt it would be better to keep six districts, which would allow for more geographic distribution on the board.

At the board's October voting session, board members present moved on the Reapportionment Plan. After more discussion with the full board weighing the options, the board voted to stay with six districts and change the boundaries of Districts 2 and

October 10, 2021 - Logan County Board to redefine district borders, considers reduction in number of districts.
Census forces county districting change
Logan County Board decides to stay at six districts and modify border lines
Link to map showing new district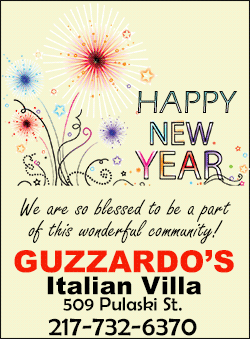 Changes on the board and in county offices

In May, Cameron Halpin announced his intention to resign from the board effective June 30. Halpin stepped down from his seat on the board due to the demands of his full-time career, rigors of the graduate program he will soon begin and affection and commitment to his family.


In June, Halpin was recognized for serving on the Logan County Board since July 2019 and chairing the Animal Control Committee and a tech subcommittee.

At the end of the June meeting, the board approved appointing Dale Nelson to fill County Board District 6 vacancy left by Halpin.

Nelson ran against Halpin in the November election and reached out to County Board Chairman Emily Davenport when he heard Halpin would be stepping down. Nelson told the board he wants to do what is right for the county while working with the other board members. His appointment was effective July 1.

June 19, 2021 - June Logan County Board briefs

A retirement of a long-time county employee brought another change. After serving the county in various roles for 46 years that included EMT, paramedic and Supervisor at ALMH, and CEO and Operations Director for Logan County Paramedic Association, Steve Siltman retired. Siltman was honored in March for his many years of service to the county and his help creating the LCPA.


March 23, 2021-Logan County Board credits and honors Steve Siltman for changing paramedic service to residents

Other changes in county employees included a new assessor appointed to fill a spot vacated this summer when Jennifer Campbell took a job in a different county. Campbell began her new role in June and the county searched over the summer for someone to fill her role.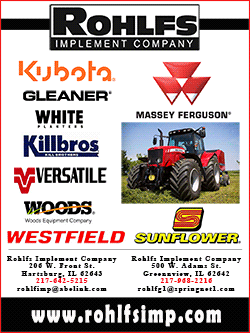 At a special meeting August 26, Jennifer Bryant was appointed as the new Logan County Supervisor of Assessments. She has several years of experience in an assessor's office and took many classes to become a certified assessor before taking the job as Supervisor of Assessments in Piatt County in summer 2018.

Before she could start the job in Logan County, Bryant had to wrap up her job in Piatt County. Bryant officially took office on Monday, September 20.

October 14, 2021 - September Logan County Board briefs: Fifth Street cable moves in preparation for road renovation

The year ended with resignation of Logan County Zoning Officer Will D'Andrea who has taken a new job with the Army Corps of Engineers. The board is considering various options for the position and will discuss the options at January's Planning and Zoning Committee meeting.
[Angela Reiners]