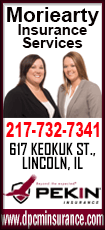 Looking way back to 2019, readers may recall that in the latter part of that year, then Mayor Seth Goodman and Ward One Alderman Tracy Welch hosted a joint meet and greet at the Oasis Senior Center.

At that time, Goodman officially announced that he would not be seeking re-election in 2021 and Welch announced that he would be making a run for the mayoral seat. Welch's candidacy was endorsed by Goodman.

However, mid-way through 2020, Goodman resigned from his mayoral position effective immediately. The Lincoln City Council then appointed Welch to fill the position as an interim mayor until the next election.

At that time, Welch had the option to resign his seat as alderman, or retain it. He chose the latter. Therefore, 2021 began with eight aldermen and one interim Mayor.

At the primary election on February 23rd, Welch beat out opponent Stephen Messner for the Republican nomination and ran in the local general election April 6th unopposed.

Prior to that general election, Welch announced that effective with the new fiscal year starting May 1, 2021 the position of City Administrator would be vacated.

March 27- Lincoln City Council: City will vacate the city administrator position May 1st

Also vying for a seat on the city council in 2021 were Wanda Lee Rohlfs and Rick Hoefle.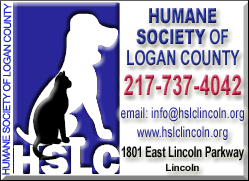 Ward Three Alderman Ron Keller had announced in 2020 that he would not be seeking reelection in 2021. Rohlfs ran opposed by Independent candidate Aimee Bulthuis Galvin and defeated Galvin by 22 votes.

Hoefle had announced that he would run for the Ward Four seat occupied by Jeff Hoinacki. Hoinacki also ran for reelection. Both candidates ran on the Republican ticket with Hoefle claiming the victory in the Primary by only 12 votes.

Both Hoinacki and Keller were recognized by Welch and the Lincoln City Council at the final meeting of the city's fiscal year on April 28th, 2021.

APRIL 28 TOP PICTURES
Tuesday evening, at the Lincoln City Council Committee of the Whole meeting plaques of appreciation were presented to departing Alderman Jeff Hoinacki and Alderman Ron Keller.


Hoinacki has served as alderman since 2007, first elected as alderman for Ward 5. After the 2010 census, the city reduced its number of wards by one in 2013, and Hoinacki was then elected to serve as Ward 4 Alderman.


Keller was elected to the city council in 2017 as the Ward 3 Alderman and chose not to run for re-election in 2021.

At the first meeting of the council in May, Rick Hoefle and Wanda Lee Rohlfs will be sworn into office. Hoefle will fill the Ward 4 seat and Rohlfs the Ward 3 seat.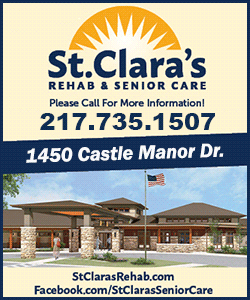 Photo by Nila Smith

MAY 4 – TOP PICTURE



Monday evening marked the first meeting of the new fiscal year for the Lincoln city council. Early in the session the newly elected mayor, two newly elected aldermen, three returning aldermen, city clerk and treasurer were sworn into office.

Left to right seated are Ward 3 Alderwoman Wanda Lee Rohlfs, Ward 4 Alderwoman Kathy Horn, City Treasurer Chuck Conzo, and City Clerk Peggy Bateman.

Standing in the back are City Attorney John Hoblit, Ward 2 Alderman Ron Fleshman, Ward 4 Alderman Rick Hoefle, Ward 1 Alderman Steve Parrott, Ward 3 Alderman Kevin Bateman, Mayor Tracy Welch, and Ward 2 Alderman Sam Downs. With the election of Welch as mayor, the vacated Ward 1 seat he left will yet be filled by mayoral appointment.

Photo by Nila Smith

MAY 4 - Lincoln City Council adds two new members and a new mayor at swearing in of elected officials - Album

Later in May, the council re-affirmed appointments of the city department heads with no changes taking place. The council was also asked to "advise and consent" on Welch's choice of a Mayor Protem.


MAY 19 – TOP PICTURE



Monday evening, Kevin Bateman was sworn into the office of Mayor Pro Tem for the city of Lincoln after a lively debate and divided vote. The aldermen decided to place a term limit on the position of Mayor Pro Tem. Bateman will serve through the end of April 2022. In May, when Mayor Welch announces his selections for department heads for the city, he may also select a new Mayor Pro Tem, if another alderman wishes to take on the position.

Read the full story in today's edition of Lincoln Daily News.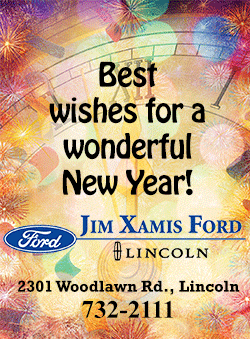 Photo by Nila Smith

MAY 19 - Lincoln City Council: Aldermen reaffirm department heads, conflicted over choice of mayor pro tem


Because Welch had opted not to resign his position as alderman to Ward One while serving as interim Mayor, and because it was not an election year for Welch's aldermanic seat, the official swearing in of the Mayor left a vacancy in the council.

That seat was filled by appointment in July.

JULY 8 – TOP PICTURE

Due to the Fourth of July holiday, the first Monday of the month voting meeting of the Lincoln City Council was moved to Tuesday, July 6th.

On the voting agenda for the night was the approval of Greg Miller as Ward One alderman. Miller is filling the vacant seat left at the election of Tracy Welch as mayor.

Miller and his wife Abby (formerly Abby Coers) live on Union Street in Lincoln. Constituents may contact Miller through the city website or by calling 309-453-0970.

Photos by Nila Smith

As Mayor of Lincoln, it was at Welch's discretion to choose not to have a city administrator during his term. That position was not removed from the list of possible appointments by the city, simply vacated for the time being.

After City Administrator Beth Kavelman was no longer with the city, aldermen discussed adding a new position of Administrative Assistant. The job was defined and a search started.

In July, Kate Andrews was sworn into that new role.
JULY 23 - TOP PICTURE

At the Monday meeting of the Lincoln City Council, aldermen were introduced to Kate Andrews. She has been hired as the city's new administrative assistant. Andrews sat down at the public speaking table and talked a bit about herself. She was then sworn into service by City Attorney John Hoblit.

Photo by Nila Smith
In October, Ward Two Alderman Ron Fleshman announced that he would be resigning from his seat on the city council. He noted that he would be moving out of the ward and therefore was no longer qualified to serve as its alderman.

That same night, Lincoln Police Chief Paul Adams announced that he too was leaving the city of Lincoln. Adams was retiring from police activity and would be taking an "Information Technology" position in the private sector.
Adams recommendation was that Assistant Chief Matt Vlahovich be appointed as the Chief of Police. Welch agreed and asked the council to support the decision at the November 1st voting session.

A farewell reception was held for Adams at the end of October. Adams was also recognized at the first meeting in November. Vlahovich was sworn into the position of Chief of Police that same evening, as was new alderman, Tony Zurkammer, who replaced Fleshman in Ward Two.

NOVEMBER 1 – TOP PICTURE

On Friday afternoon, the Lincoln Police Department hosted a reception in honor of Chief Paul Adams, who is retiring from the force after 24 years of service.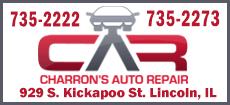 At tonight's meeting of the Lincoln City Council, Deputy Chief Matt Vlahovich will be sworn into the position of Lincoln Chief of Police. Adams and Vlahovich have worked together for 17 years, serving the last five years as chief and deputy chief. A friendly handshake for the camera signified the unofficial passing of the torch between the two friends and co-workers.

Photo by Nila Smith

STORY - Lincoln Police Department bids fond farewell to Chief Paul Adams

NOVEMBER 3 – TOP PICTURES

At the Monday night meeting of the Lincoln City Council, the first few minutes were dedicated to transition and change.
Mayor Tracy Welch recognized retiring Police Chief Paul Adams.


The council welcomed a new Chief of Police, Matt Vlahovich.


The council also welcomed a new member. Tony Zurkammer was sworn in as the Ward 2 alderman replacing Ron Fleshman.

Photos by Nila Smith

STORY - City of Lincoln acknowledges retiring Police Chief Paul Adams, swears in the new Chief Matt Vlahovich and Ward 2 Alderman Tony Zurkammer

At the November 15th meeting of the council, Vlahovich sought confirmation from the council for the appointment of Sergeant Joseph Meister as his new Assistant Chief.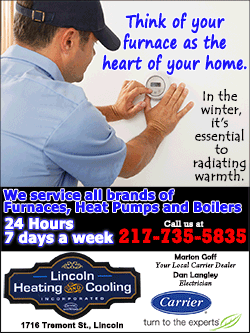 That same evening, there were two firefighters who had completed their probationary period and sworn into full duty service to the city and one new firefighter was also sworn into duty with the city fire department as a probationary firefighter.

NOVEMBER 20 – TOP PICTURES

Monday evening, November 15th, after a confirmation vote by the Lincoln City Council, Lincoln Police Sergeant Joseph Meister was sworn in as the new Deputy Chief of Police. Prior to his approval, Logan County State's Attorney Bradley Hauge spoke to the city council, noting his belief that Meister is a hardworking, honest, and dedicated police officer who will serve the city well as its Deputy Chief. Hauge said he regretted he was unable to attend when Chief Matt Vlahovich was appointed because he feels that was also a wise choice on the part of the city. He added that Vlahovich and Meister together will make a great partnership within the department.


In addition, Lincoln Firefighters Damion Larson and Kyle Partridge, who have completed their probationary period, were sworn in as permanent members of the department.


Chance Torchia was also sworn in as the city's latest new hire taking the position of probationary firefighter.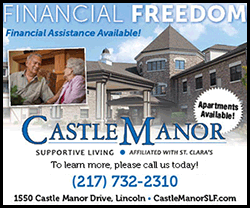 Photo by Nila Smith

In December, Andrews resigned from the position of Administrative Assistant. The position remained vacant into the new year.

Andrews' resignation did prompt the city to re-consider the terms of employment for the assistant position. The city administrator was contracted with the city for a four-year term that coincided with the election of the mayor. The council discussed if that was the way it should be for an administrative assistant, or should that person be considered an employee, not an appointee. Changes were made to the position, and the city is currently seeking a new administrative assistant.

[Nila Smith]