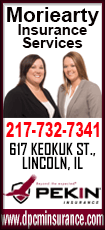 In January 2021, due to some unexpected delays the Logan County Board approved a six-month extension for Sugar Creek Wind Farm's Conditional Use Permit. Sugar Creek Wind Farm was operational throughout most of 2021.

Status of Mulligan Solar Farm project

In summer 2020, the Zoning Board of Appeals and Logan County Board approved Mulligan Solar's request for a solar farm project that would be the largest one in Logan County so far.

In January 2021, after extensive discussion the board voted to add solar farm projects to the list of eligible projects for the enterprise zone. The board also approved extending the Lincoln/Logan County's Enterprise Zone to add Mulligan Solar.

Then, at a February Lincoln City Council meeting, Logan County Board Chairman Emily Davenport told aldermen when the county approved the request, it was not clearly understood that the board would lose its control over future solar farms. Board members thought they would still be able to 'pick and choose' which farms were permitted and later learned that is not the case. Some people were asking the county to reconsider its vote and Davenport was looking into it.


By March, the county had decided to re-address the Enterprise Zone issue based on questions the city raised. Both the city and the county had to approve the request for the Mulligan Solar Farm to actually get the zone designation.

In talking to some city aldermen, Mayor Tracy Welch said the city had some sticking points such as the space in the enterprise zone being finite.


In discussing Mulligan Solar, Erin Baker of Apex Clean Energy and Mayor Welch said Mulligan Solar has a five-year (EZ) decertification plan. Decertifying that area would free-up land in the enterprise zone for other projects.

Welch said that after giving back its enterprise zone designation, Mulligan Solar would be able to do what they need to do to operate their business; the county would still see its tax revenue and the land would then be opened for other opportunities.

At the Logan County Board's March voting session, the board continued discussion that began at the Board Workshop on whether to reconsider the decision to add the Mulligan Solar Project to the Enterprise Zone.

After extensive discussion and questions, the board ultimately decided they would continue to support the decision to extend enterprise zone to Mulligan Solar.

January 25, 2021- Logan County extends Sugar Creek Wind One project time, approves Enterprise Zone for Mulligan Solar Project

February 26, 2021- Alderman hesitant to approve enterprise zone for Mulligan Solar

March 24, 2021- Logan County continues to support decision to extend enterprise zone to Mulligan Solar
In April, the board approved the Mulligan Solar decommissioning plan with an escrow of $100,000 approved. Earlier in the month, there was extensive discussion at the Planning and Zoning Committee meeting about the amount of administrative fees to put in escrow.

The amount initially suggested for administrative fees for decommissioning was $180,000. After more discussion, and several amendments, the board approved the lower amount of $100,000, which Mulligan Solar felt comfortable with.

April 28, 2021-Logan County Board settles on solar farm decommissioning terms

By summer, construction of the solar farm was underway.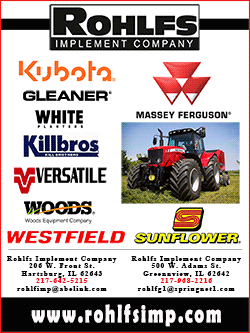 In the fall, the construction schedule was delayed due to supply chain issues.
In November, Mulligan Solar asked the board for extended hours for select activities. Guests representing Mulligan Solar were Attorney Kyle Barry and site supervisor James Richards.

For the Mulligan Solar Farm project, Barry said one condition was only doing construction activities during daytime hours. This restriction has been placed on other projects in the county and Barry said it is not something Mulligan Solar objects.

Due to supply chain issues and unanticipated activities, Mulligan Solar was seeking relief from daytime work restrictions. Barry said extended hours would not be needed for construction activities, but some testing on transformers and other equipment would need to be done after dark.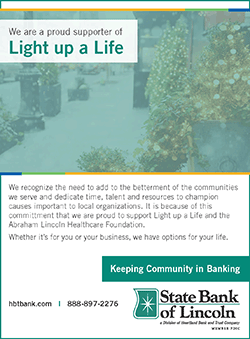 In addition, once the transformer is installed at the substation, it must be filled with oil. Barry said a filtering process continuously pumps oil into the transformer for 72-hours. The oil goes into a vacuum and must be heated to a certain temperature to get all the moisture out.

Project Site Manager James Richards said testing would likely begin in mid-December. Since they would be using laptops and flashlights, there would not be any loud noises emitted.

For the continuous pour of the oil, they use an electric pump, which is not loud.

The board approved the extended hours for the Mulligan Solar Project at their November voting meeting.

Other projects

Mining

In July, petitioners Doug Muck and Joe Scharf of Carri Scharf Materials Company proposed a plan to mine for sand, gravel and limestone. The proposed project area includes 407.8 acres north of Salt Creek, west of 900th Avenue, south of 1575th St and east of Kickapoo Creek.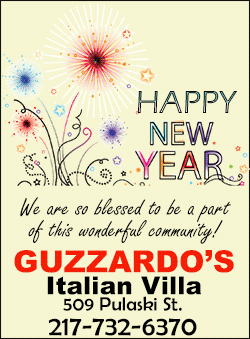 The ZBA held a two-part public hearing where several community members and a few ZBA members expressed various concerns. The ZBA recommended adding some specific conditions to address concerns.

At their July voting meeting, the board approved the resolution to amend the Logan County Zoning map to allow limestone mining.

When it came time to vote on the conditional use permit, Davenport said there were many conditions to go over that the board did not have time to review. She wanted to have a subcommittee go over the list of conditions.

The board unanimously approved tabling the resolution for the Conditional Use Permit.

As of December, the subcommittee had not been able to convene and bring back a list of suggestions to the board.

Wind farms

In July 2020, Invenergy, a developer of sustainable energy, spoke with the Logan County Board about plans to develop a wind project in the county.

During 2021, Invenergy continued developing these plans. In 2022, Invenergy hopes to apply for wind farm permits and begin construction by the end of the year. Possible areas in the project footprint are Atlanta, Lawndale and Chestnut.

July 14, 2021-Logan County ZBA hands County Board a mixed bag and conditions to decide mining requests

July 19, 2021-Logan County Board expected to vote on rezoning and conditional use permit requests to mine sand, rock and limestone

As the county heads into 2022, two other wind farm projects are in the early planning phases with hopes of bringing something forward to the board soon.

[Angela Reiners]